Janine Snyder
President
Building Inspector /Plans Examiner-  Park  County
Janine is one of three Building Inspectors/Plans Examiners for the Park County Building Department in Fairplay where she and her husband Les built their home 25 years ago.  Janine has been active with the chapter since 2000 and CAPMO since 2004.   Chair of the Program Committee she is the also currently serves on the CAPMO Board of Directors and helps coordinate training for both organizations. Janine has in-depth knowledge of Code Development process as it relates to the Mechanical and Plumbing codes.
Tim Moroney
Vice President
Town of Superior
Hailing from Calgary Alberta, Tim is currently employed as the Chief Building Official for the City of Centennial, Tim Moroney has worked in the construction industry since 1976.  He is a Master Electrician, NICET 4 certified, holds 20 ICC certifications and is a mere 4 points short of obtaining his Master Code Professional status.  With 13 years experience as an inspector Tim has made the natural transition into Building Department administration while still maintaining his connection to field work by regularly performing inspections and plan reviews. Tim has served on the Program Committee and has taught classes at the CCICC Educational Institute.
Nate Romero
Secretary
City of Arvada
Nate Romero has worked with the City of Arvada for the past 20 Years. His first 10 years he worked in the Utility Department before transitioning into the Building Department. He spent 5 years as a Building Inspector and is now a Combination Plans Examiner.
Nate is an active member of the Colorado Chapter and sits on the Education and Building Futures Committee and is Chair for Give a Day. He is also active in his community as he sits on the City of Northglenn, Board of Adjustment and Planning Commission.
Nate has relied on mentoring and guidance throughout his journey in code compliance from several amazing individuals and believes in mentoring the next generation in this industry.
Outside of work Nate enjoys traveling, working out and spending time with his family.
Andy Blake
Treasurer
Bio coming soon.
Mark Remy
Director
My name is Mark Remy
I currently serve as an Educator in the Professional Development Unit for the Colorado Division of Fire Prevention and Control. I enjoy helping others to accomplish excellence by improving their professional and personal skills through education.
In the coming year, my goal is to continue reaching building and fire code officials across the state of Colorado and help them augment their professional qualifications.
My team is working with the CCICC to bring the Building Leadership Symposium to Colorado in 2025 that will provide education and mentoring to leaders and future leaders. I am currently developing a mobile hands-on Rated Assembly Training Trailer to educate and certify code officials and contractors on inspection and installation of rated assemblies.  
I love to work with our seven-pound service/therapy dog Otis within our community.  Otis and I have worked with hospice patients, police, firefighters, military veterans, and children affected by the Marshall fires.
Heather Whitaker
Director
Biography coming soon
Rachel Patterson
Director
Rachel Patterson is a lifelong code enforcement professional with over 14 years of enforcement experience within the industry. Rachel started her enforcement career in the private sector, moving to the public sector and now within a local Police Department. She has a positive outlook and approach to gaining compliance, as she believes everyone's story matters.
Rachel has served on various committees within the local Code Enforcement Association and was recently appointed to the Board of Directors for the Colorado Chapter of the International Code Council (ICC). Rachel Patterson is a Code Enforcement Officer III from Erie, CO . Rachel 's passion is  customer service. The ability to bring communities and individuals together for "creating, enhancing and maintaining quality of life and safe standards within the community." is what she stands for. Rachel's approach to customer service reminds us that a human element and touch is what makes you love our job everyday.  Having a positive outlook and having a servant leadership mentality makes all the difference in the world when seeking swift and voluntary compliance.
Rachel was selected to be a board shadow for the International Code Council where she had the opportunity to shadow an ICC Board of Directors at the Annual Business Meeting in Pittsburg, PA in 2021. Rachel is also the co-host of "Code Concepts with Rachel Patterson and Pete Roque" where they interview industry professionals and give viewers information about relevant topics that may benefit code officials.  Industry professionals which have been interviewed include prosecutors, police chiefs, tv personalities, association presidents, attorneys, and more. The show is streamed live on LinkedIn and Facebook as well as on codeenforcementeducators.com which is a free code enforcement resource page where she is a contributor.
Currently, Rachel is collaborating on developing a children's animation series to promote early education on code enforcement. Rachel would like to see more of an interest in the industry from a young age similar to public safety professions. The first segment of the series featured "Fiona the Fox" teaching kids about snow removal. Rachel believes educating our future leaders on the benefits of a career in the Code Enforcement and Building industry is necessary and our duty to grow our industry. Her project creates a different approach to bringing the topic of Code Enforcement front and center and would further like to see additional youth discussions, activities and involvement in primary and secondary schools not just at the technical high school level. Rachel was also currently elected to the 2021 ICC Colorado Chapter Board of Directors and will be teaching a course at the Women Leaders in Code Enforcement Symposium in 2022 as well as creating training opportunities for her fellow code officials.
When she is not living code enforcement she is spending time with her children and thinking of ways to better serve our profession.
Dan Reardon
Director
Code Official
City of Paonia
Dan's career as a Code Official started as the Chief Building Official for Delta from 1998 to 2018. As a current employee of Colorado Code Consulting, LLC, Dan holds the position as the Chief Building Official for Paonia and for Parachute. Dan's construction experience began in Illinois in 1971 then back to his hometown of Cedar Rapids, Iowa. A vacation to Colorado in 1974 resulted in a move to this beautiful State two weeks later. 
After two years on the Eastern Slope, a job opportunity in Montrose took him to the Western Slope which has been home since 1976. Dan's hands-on construction experiences spanned from 1971 to 1998 and included two years as a Union Carpenter in the Vail area as well as five years as the owner of a small residential construction company working mostly in Montrose County and Ouray County. 
"I have much to learn about the process of Code Development and techniques of construction are constantly changing - it is our Chapter's commitment to education that keeps this job interesting, challenging and rewarding. The past and present leaders of this Chapter demonstrate and inspire professionalism in our industry."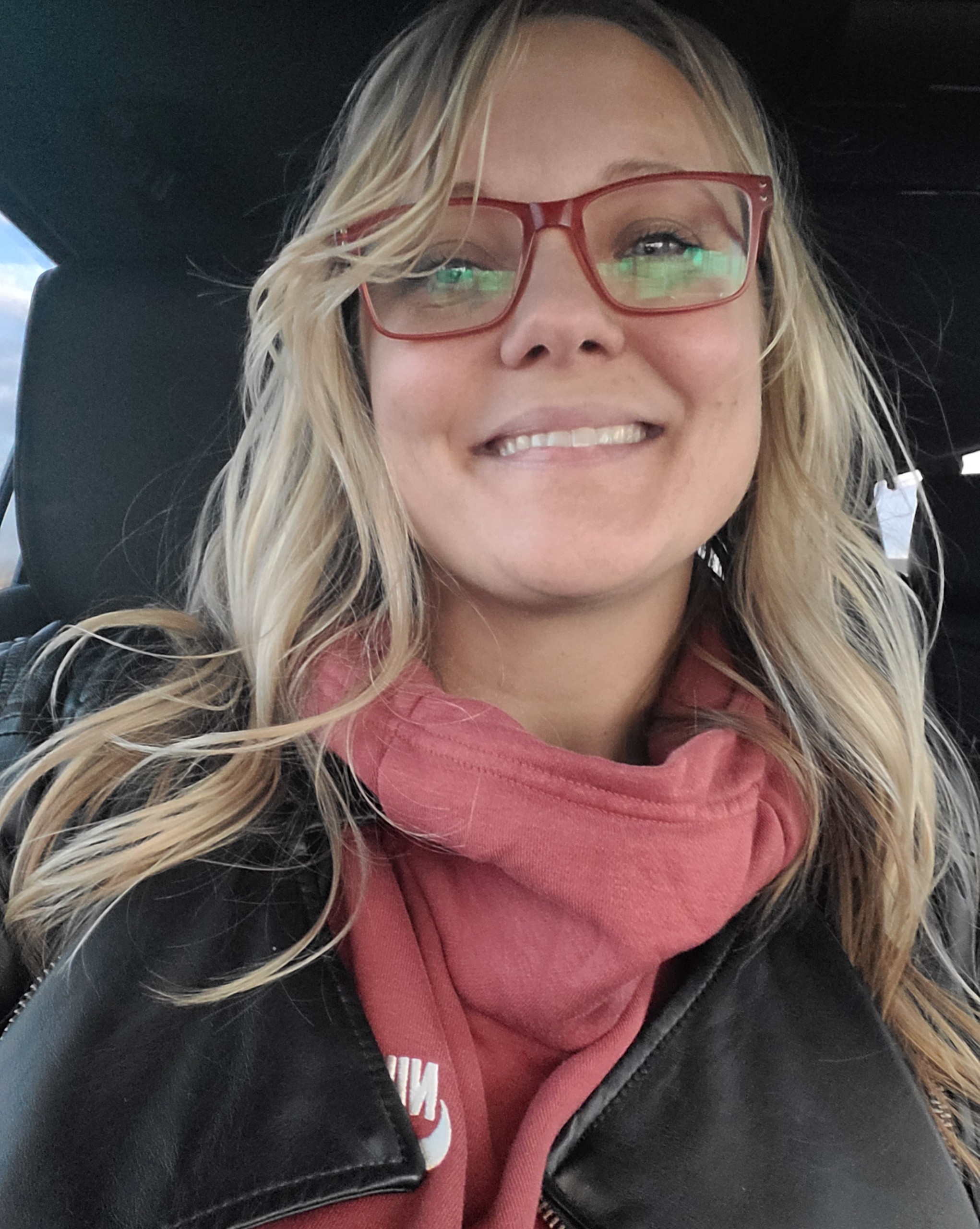 Samantha Everett
Director
Chief Building Official
City of Loveland
CBO Loveland last 5 years
Board Member CO rep ICC Region XI, education committee chair
Previously BCO in PA for 12 years prior to my family relocating to CO.
Previously served on PENNBOC board for 3 years, and ICC region VII secretary/treasurer prior to relocation.
Started my career with the City of Harrisburg as a code enforcement officer in 2001.
Currently live on a small homestead with my family in northern Colorado and enjoy baking
Cornelia Orzescu
Past President
Town of Bennett
Cornelia is the Chief Building Official for Town of Bennett. Previously Cornelia worked as a plans examiner with the Town of Parker for over 16 years. She has several ICC badges as a  plans examiner, certified building official and has an engineering background. An active member of the Code Change committee and Co  Chair of the Membership committee, she represented the Colorado Chapter of the ICC at the code Hearings in Memphis Tennessee and Long Beach California and spoke for proposed code changes to the 2015 International Codes. At national level she is a member on the ICC Structural code change committee for the IBC 2019 and 2022. Cornelia currently serves as the Past President for Colorado Chapter of the ICC.
2022 CCICC Executive Board and Board of Directors