CCICC is Dedicated to Building A Safer World
The Colorado Chapter of the International Code Council is dedicated to the improvement of building safety, by promoting and improving the International Codes, educating the building industry, public, and our membership, and providing mutual aid to building professionals.
Register for ICC 2019 Annual Conference Code Hearings and EXPO
Join us for the Code Council's 2019 Annual Conference,
Code Hearings & Expo in Las Vegas, Oct. 20-30 
Validate your voters by September 23, 2019
Building Futures Committee is being recognized for their efforts by the ICC Building Safety Journal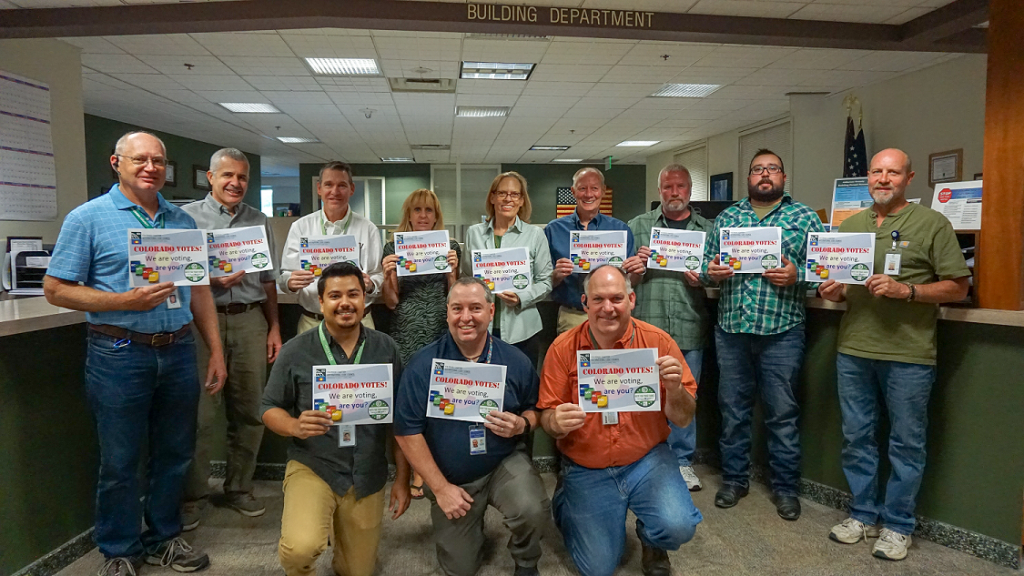 SEPTEMBER IS VOTER VALIDATION MONTH
Have you, as the primary representative validated the credentials for all the ICC governmental voting members you are responsible for?  Have you as an ICC governmental voting member reminded your primary representative you would like to exercise your right to "Vote For Your Codes"?
We want Colorado to win the friendly competition that has been set forth to validate the voters by the deadline of September 23rd.
We are asking you to take a selfie of you with your screen showing you have validated your voters with your jurisdiction and send it to Hope Medina and Andre Jaen to share on the Chapter's, Emerging Leaders Membership Council's,  and the Sustainability Membership Council's Facebook pages.
LETS SHOW EVERYONE HOW IT'S DONE!
click below to download and print sign.
      COUNTER: 1 Jurisdiction
Our own Kyley Flynn, City of Arvada plans examiner profiled as an Emerging Leader in ICC's Building Safety Journal.
BECOME A MEMBER
The officers for the 2018–2019 International Code Council Board of Directors, elected by ICC members during the 2018 Annual Business Meeting,  From right to left Past president Jay Elbettar, President William R. Bryant , Vice President Greg Wheeler,  Secretary/Treasurer Cindy Davis and Chief Executive Officer  Dominic Sims.
WELCOME TO THE COLORADO CHAPTER OF ICC
New to Colorado? Check out our Welcome Packet for information about our Chapter.
Welcome Packet
Get access to premium content, surveys, and newsletters.Jay Elbettar
WHO WE ARE
Our Chapter has a rich and interesting history. Countless volunteer hours have been spent by many people throughout the years to set up the framework and traditions of the Colorado Chapter and many more by those who carry on these traditions of this highly respected Chapter.
We should all be extremely proud of what we have and our roots. Our past efforts help us continue to move forward, strengthen our reputation of our Chapter, and accomplish our mission statement.